A DARK TRAVELLER ON THE DEPTHS OF THE NIGHT
Anett Frontzek's installation for a 40-foot container for BLOWIN' FREE
a Project of the KunstVereine Ruhr at EMSCHERKUNST.2013.
Using the international language of trade relations it might sound like this: "Dry Cargo in FEU. A site-specific installation in a forty-foot equivalent unit, production just in time." Art, however, is neither a dry cargo nor perfectly standardized and rarely it develops just in time. However, art rarely develops just in time or is perfectly standardized. This also applies to the single-cell organisms living in the sea. Together with other microorganisms they start their travel around the world in the ballast water of the container ships. At the end of their involuntary travel the highly specialized organizational forms of life are washed into an alien marine ecological system where they cease to be, settle down or, as invaders, change a whole community.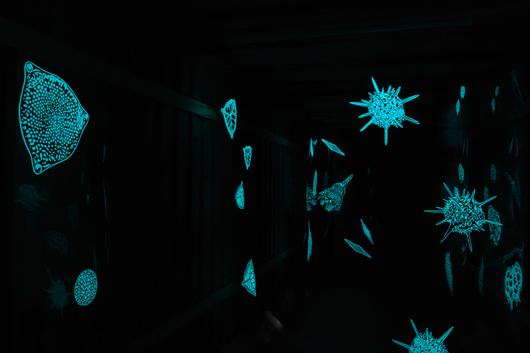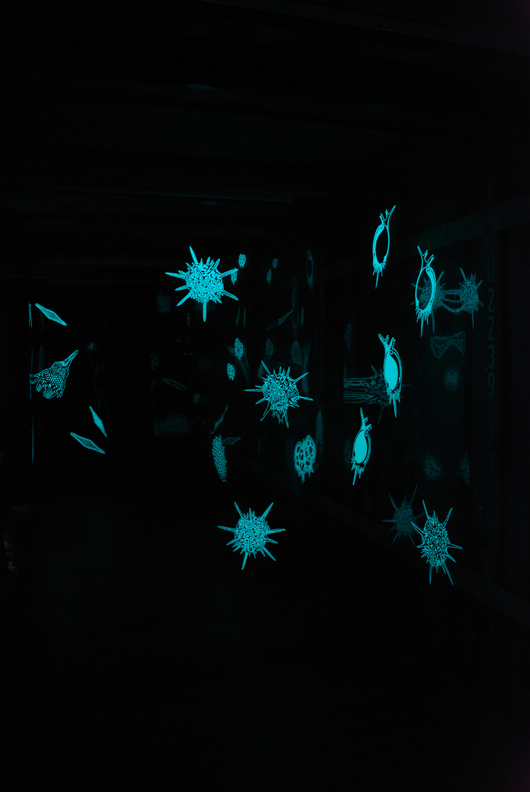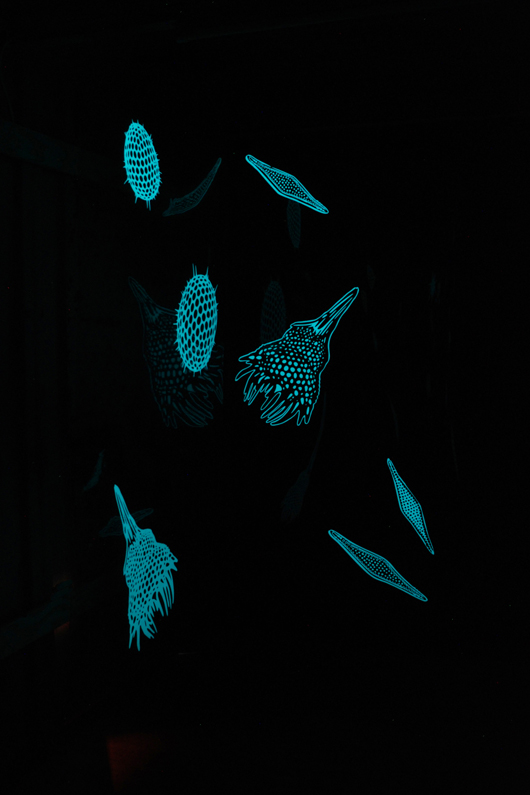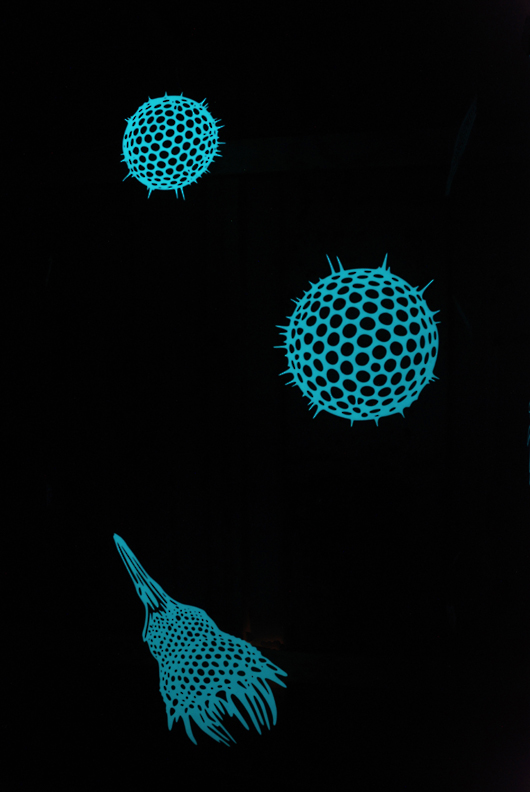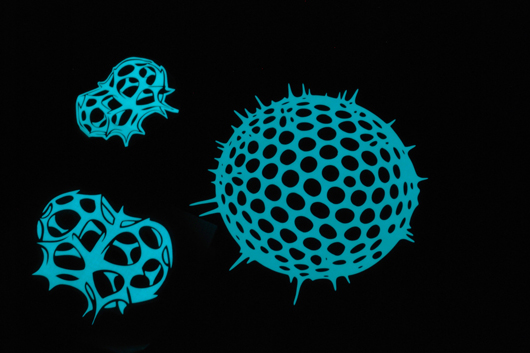 Detail of the Installation A DARK TRAVELLER ON THE DEPTHS OF THE NIGHT
exhibition container BLOWIN' FREE/Emscherkunst.2013
22 June – 30 June 2013
Fluorescent material mounted on a transparent substrate. Plotted cut, glued.
Size of the carrier material, each sheet 190 x 100 cm, size of the motives approximately 15 x 15 cm to 40 x 65 cm.
Size of the installation are variable. 10 sheets in the a 40-foot container of 30 m2.