Hercules encounters Luise, Olga meets Johann
14 piece series of drawings, 2006
The ill-matched couple meets in the middle of Kassel.
Disparate especially as Hercules, although being a fictitious character, is more famous than the Countess of the Empire Luise von Bose (1813-1883), daughter of the Elector Wilhelm II.
And Olga?
Not very far from Hercules and Luise she encounters Johann.
This is also where Regina joins them.
Motivated by this hustle and bustle I had a look whom the 39 Ladies of the Kassel city map meet.
Choice there is enough. 444 Gentlemen would be at their disposal. Furthermore they could make 883 trips into the countryside or pick flowers. The ladies' afternoon tea parties [even though in Germany rather with coffee than with tea] which were widely spread in the 19th century I likewise found in Kassel's urban areas.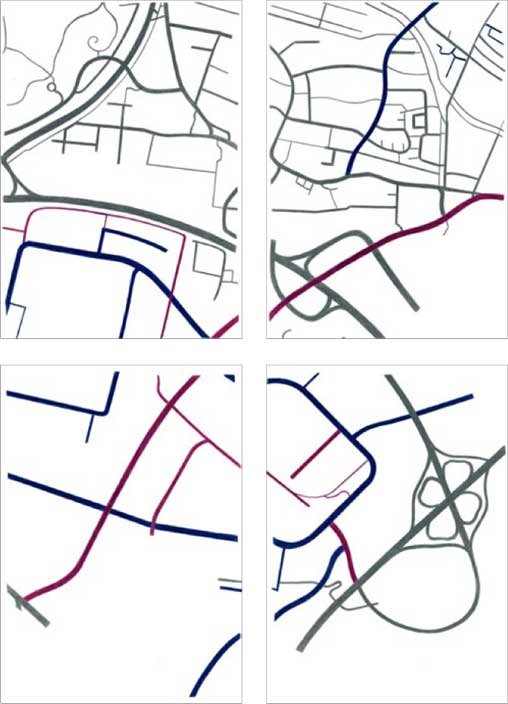 Sheet 11, 12, 13 & 14 of the 14 piece series of drawings,
crayon on paper, Kassel 2006, 21 x 29,7 cm each, dimensions variable